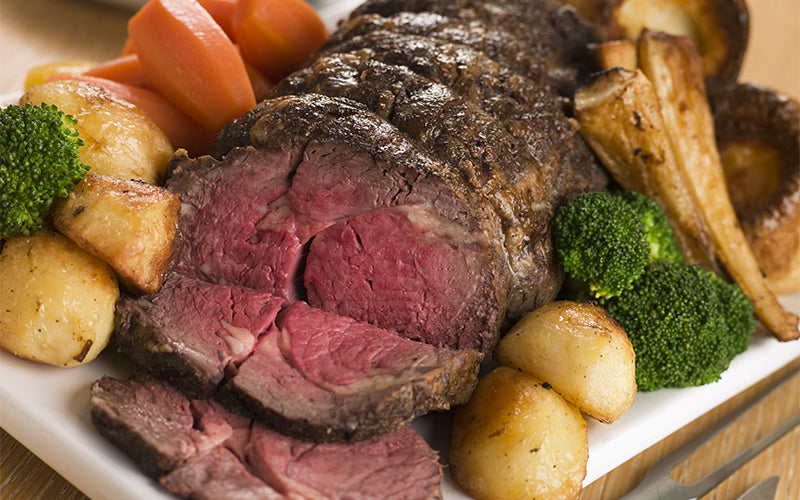 Rolled Sirloin
Regular price
£43.00
/
Inc VAT where applicable
---
Choose from 1kg, 1.5kg+ or 3kg+.
The tenderest of the roasting joints and with a lovely, light cover of fat, this is just the joint for those who enjoy a little bit of luxury at this special time of year.
Blagdon Rare Breed and Traditional Beef Here on the farm we have Rare Breed Belted Galloway and White Park cattle herds that live on the meadows and wetlands on the farm. We also source some beef from other trusted farmers and suppliers in Northumbria. We hang our beef for up ro four weeks, as we understand that certain cuts require a longer time to mature. Our expert butchers take great care and nurture our beef to ensure it's as tasty and tender as it could possibly be for you. It is selected, cut and prepared with care and skill using traditional, as well as some more innovative methods. Please ask our butchers for any advice regarding cuts or sizes of beef, we are only too happy to help!