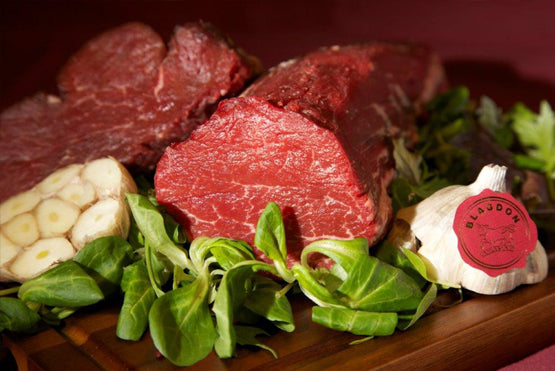 Fillet of Beef
Regular price
£67.00
/
Inc VAT where applicable
---
THE FILLET IS NOT SOLD OUT, BUT IS ONLY AVAILABLE TO ORDER THROUGH THE SHOP. PLEASE CALL 01670 789924 TO ORDER.
Super tender and yet full of that delicious Beef taste. The ultimate in decadent home dining.
Priced per kg.
We take great care in selecting our prime cuts, as well as maturing each individual cut to its perfect age. Belted Galloway beef is favoured by many celebrity chefs with Michael Bateman from the Independent saying "A few days ago I ate a steak which I'd like to believe is the taste of beef to come. The meat was a rib of a rare British beast, a Belted Galloway……..The Galloway had a silky texture …it was as tender as meat has any right to be, its juices keen and appetising".